Most Beautiful Gardens in the World
|
Every garden is beautiful. A nice little plot of nature that brightens the area, a well-kept garden is always a nice addition to any space. Now when you take a garden and turn it into an attraction, that's taking natural beauty to another level! These are the most beautiful outdoor gardens in the world that you have to visit!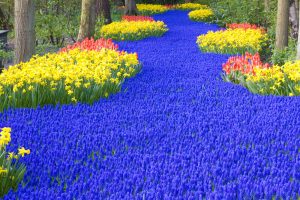 Keukenhof Gardens, The Netherlands
The beautiful garden is sometimes referred to as 'The Garden of Europe' and one look at some pictures show why that is. This garden is a veritable sea of flowers and a definite feast for the eyes. The stunning colors in their distinct rows and shapes create a stunning flow, showcasing some of Mother Nature's most beautiful flowers.  Covering about 32 hectares, this garden has more than 7 million tulips, daffodils, and hyacinths and is a sight to see in the spring.
Kenroku-en Garden, Japan
This garden, located in Kanazawa, Ishikawa, spans 11.4 hectares and is considered one of three of Japan's most beautiful gardens. Its plentiful water, trees, and over 180 different species of plants make it a tranquil haven. The gardens were built between the 1620s and 1840s and features the six attributes of spaciousness, tranquility, artifice, antiquity, water, and a beautiful view that makes the landscape beautiful. The best time to visit is in the spring, when the beautiful cherry blossoms are blooming, and when admission just so happens to be free for two weeks!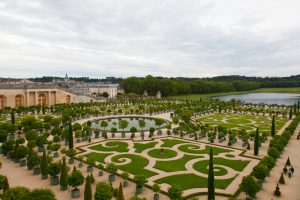 Versailles Garden, France
These historic gardens are a feat in landscape design. Featuring fountains, ponds, flowers, trees, and hedges all stunningly arrayed, it's no shock to see why the gardens were a point of pride for King Louis XIV. Founded in 1661 by the Sun King himself, the gardens at the Chateau de Versailles cover 800 hectares and exhibit the luxurious lifestyle of the 17th-century monarch. The gardens are so beautiful you could spend days exploring and never get bored—they are, after all, fit for a king!